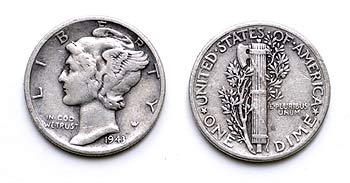 History:
Although this coin is commonly called the Mercury Dime, the main device is in fact a representation of Liberty.
The wings crowning her cap are intended to symbolize liberty of thought.
These Winged Liberty Head or Mercury type were made between 1916 to 1945. The most valuable is a 1916 D. So far this year I have found 3.